After 6 unsuccessful attempts to log into BetterUp, your account will be locked. The following article will provide you with instructions on how to unlock your account. Please note that if you have forgotten your password, you must change your password once your account is unlocked to successfully log in.
1. Once your account has been locked, you will receive an email from BetterUp titled "Unlock Instructions." Please open that email and click Unlock my account.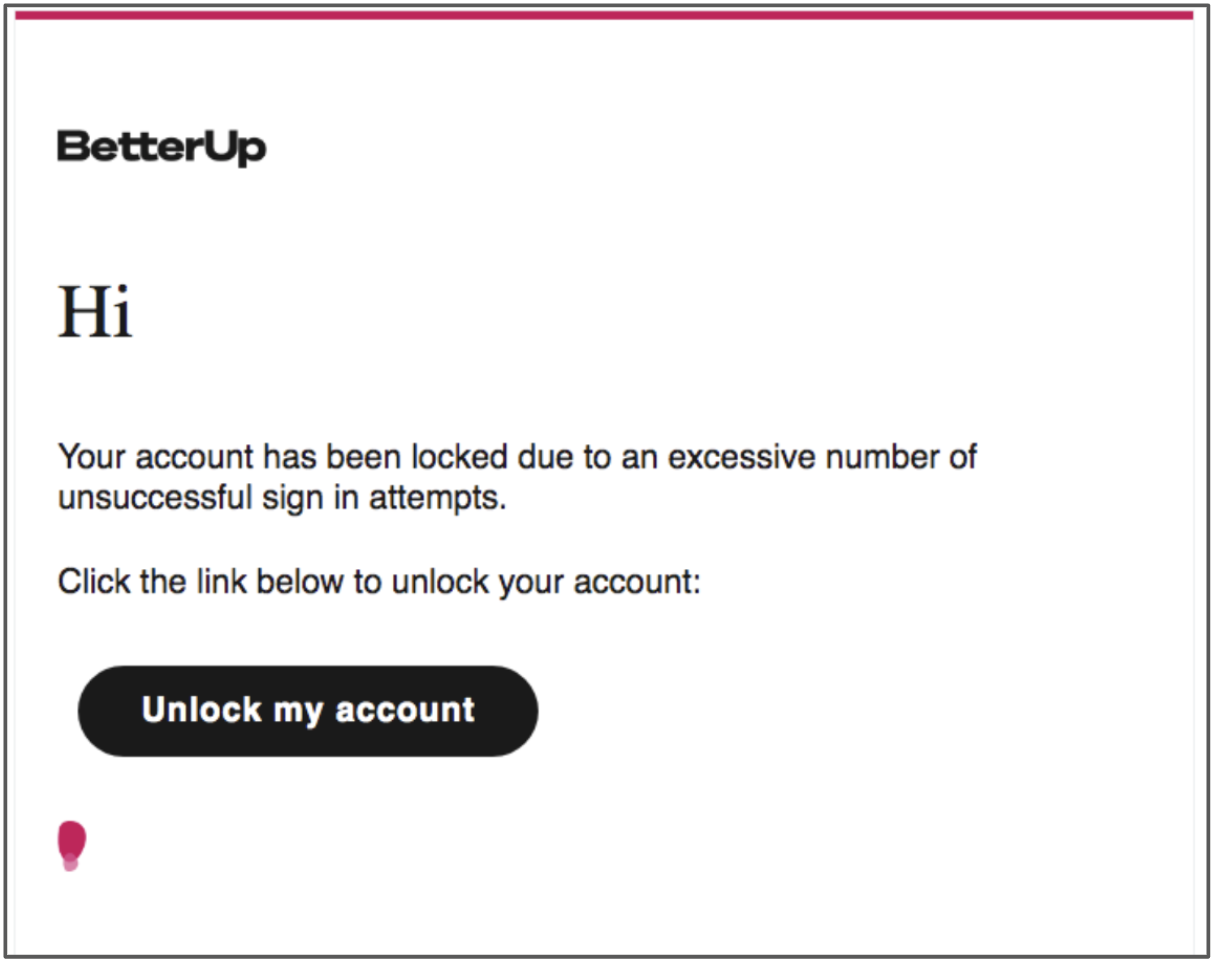 You will then be taken to the log-in landing page and there will be a banner at the bottom of the screen informing you that you have unlocked your account.

2. Important Step: You will need to reset your password to log in. Please follow the instructions here: Resetting your BetterUp Password